As part of our ongoing initiative with One Tree Planted, we contribute towards the planting of one tree for every order placed through our web shop.
The support from our customers on our web shop in last year has meant that we are starting 2023 off by contributing towards the planting of an impressive 948 trees. This brings our grand total to a huge 2,199 trees since the start of our partnership in 2020.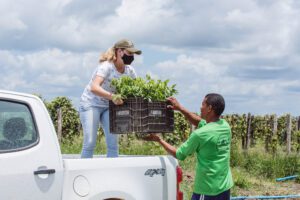 One Tree Planted are an organisation who alongside planting trees, are currently taking donations to support a global forest fire recovery fund. This project aims to reforest land damaged by fires, support healthy habitat for biodiversity and plant tree species that will help reduce future fire impact.
Since 2014, One Tree Planted have more than doubled the number of trees planted each year and work with 47+ countries in North America, Latin America, Africa, Asia, Europe and the Pacific. In 2021 alone, they doubled their impact from 2020 and planted 23.5 million trees.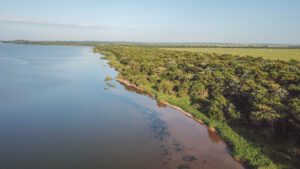 It is one of our missions as a company to seek the most ethical practices in everything we do and we always strive to make contributions towards helping our planet – whether that's donating to a good cause or changing our own habits.
We are honoured to be part of an amazing cause that helps to restore forests, create habitat and make a positive social impact around the world.