Our Goals
Sustainability is one of our core values here at Jaunty Goat. As we grow, we are constantly looking for the most efficient and environmentally friendly ways to move forward and expand our growing operations in our shops, website and wholesale platforms.
Equipment
Both of our shops use energy efficient espresso machines, including systems designed to retain heat and reduce water usage wherever possible.
Our Bridge Street shop is centred around the Sanremo Opera 2.0, which uses up to 50% less energy than most traditional machines, thanks to PID, energy management software and significant boiler and pipework insulation.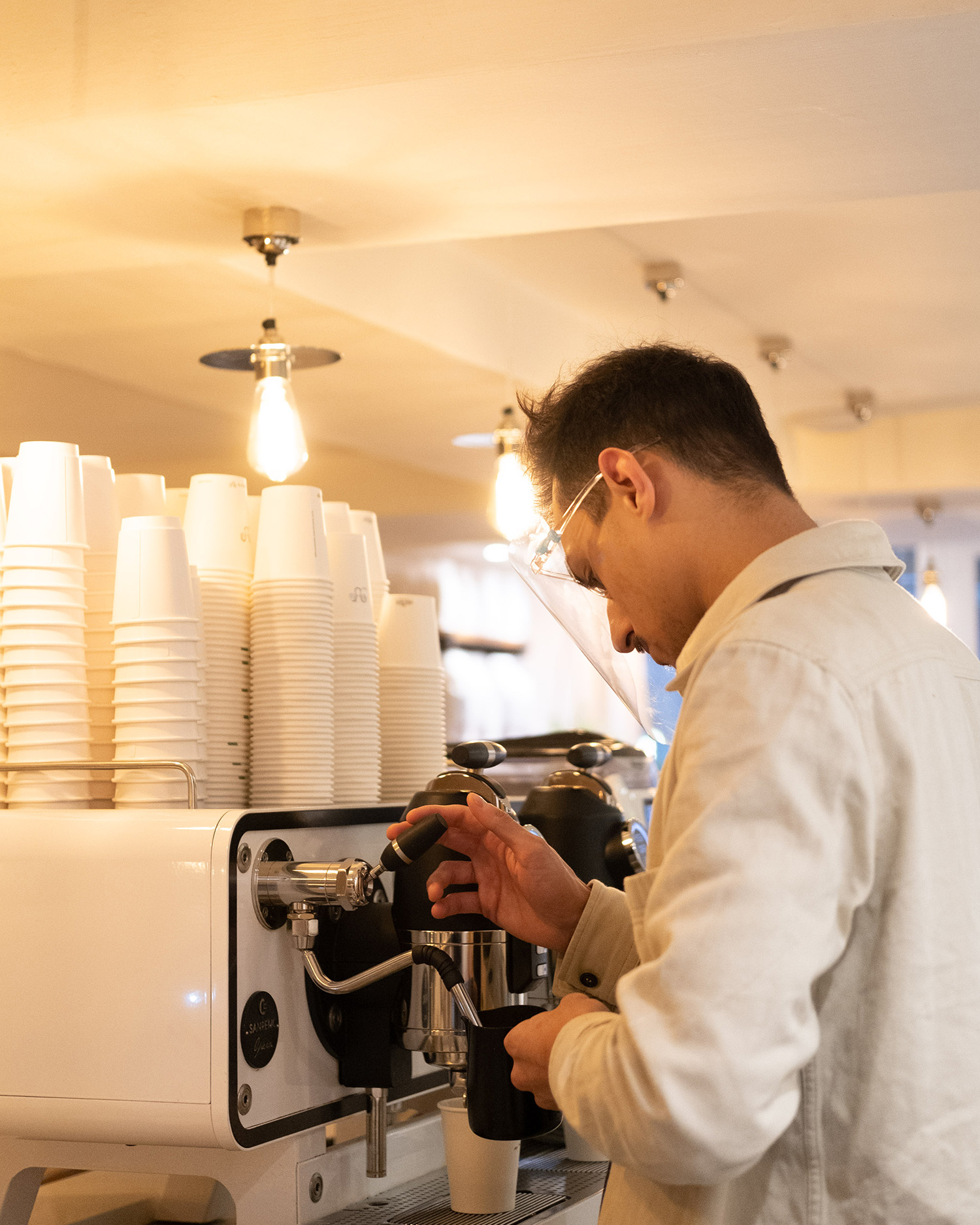 At Northgate Street, we use the Victoria Arduino Eagle One – the latest addition to the VA line-up promises energy efficiency through a unique insulation mechanism and utilising TERS (Temperature Energy Recovery System) to use the discharged water to heat the incoming water.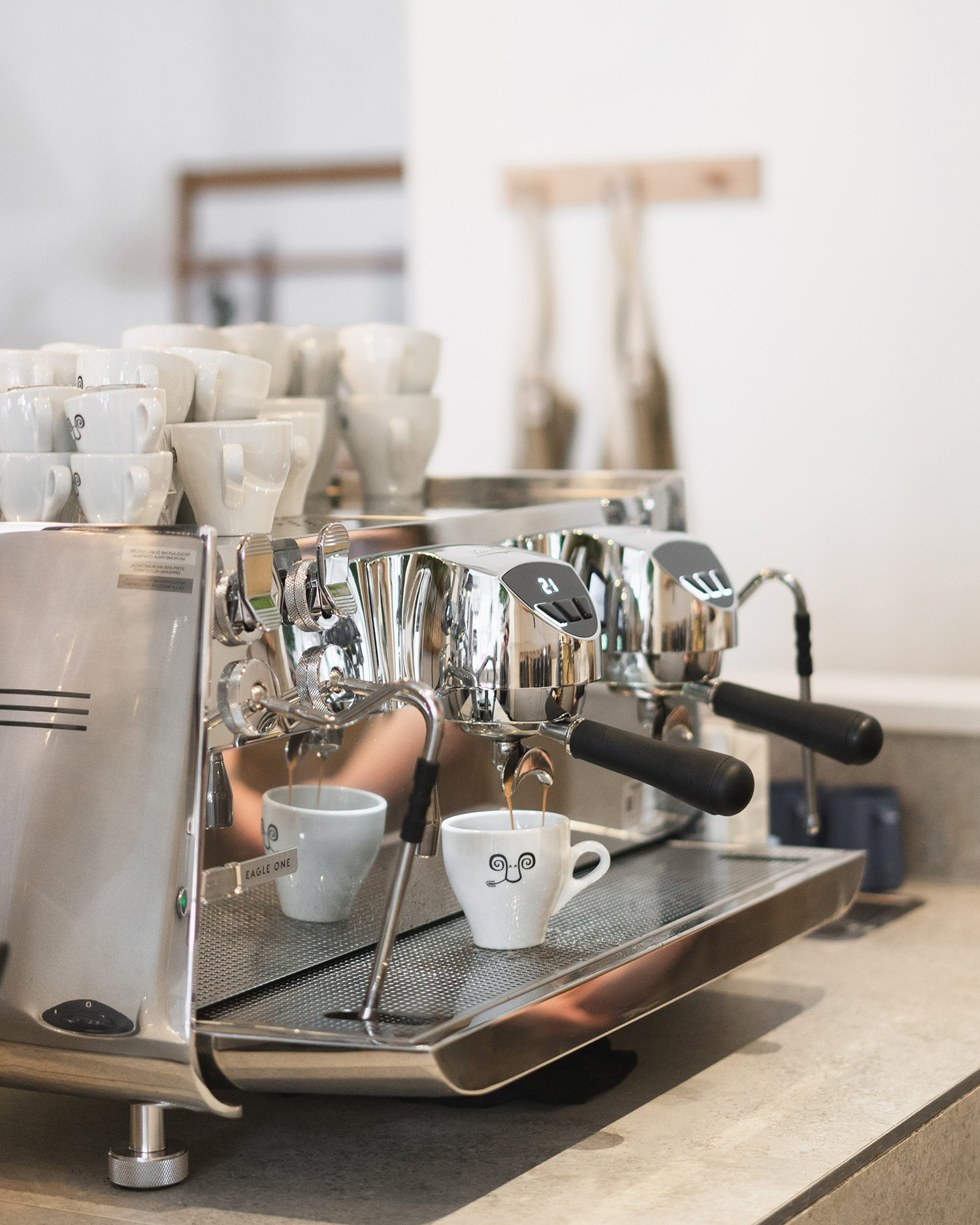 Reusable Tins
Coffee is supplied to our shops through use of reusable tins – once empty, they are collected and refilled for later use.

Takeaway Packaging
All of our takeaway packaging, including our coffee cups, drinks holders, food boxes, bags, and even our straws, are entirely compostable.
This means that as they are made from a variety of plant starches to essentially produce plant-based plastic. However, unlike regular oil-based plastics which can take hundreds of years to degrade, plant-based plastics can compost within 12 weeks.
Our napkins are produced from 100% recycled paper. Any additional paper used for materials is sourced from responsibly managed forests in which trees are replaced faster than they are consumed.
You can find more information about the takeaway packaging we use through London Bio, Decent, and Stores.
Milk Bottles
Some of our most popular drinks at our Bridge Street shop are Cappuccinos, Caffè Lattes and Flat Whites, which ultimately means that we go through a lot of milk. Working with Peckforton Farm Dairy, we use glass milk bottles which are then returned back to Peckforton to be reused, eliminating the use of hundreds of single use plastic cartons per week.

Our oat milk is also supplied in glass bottles, as part of a partnership with Oato. Once finished, they are taken back and refilled for future use.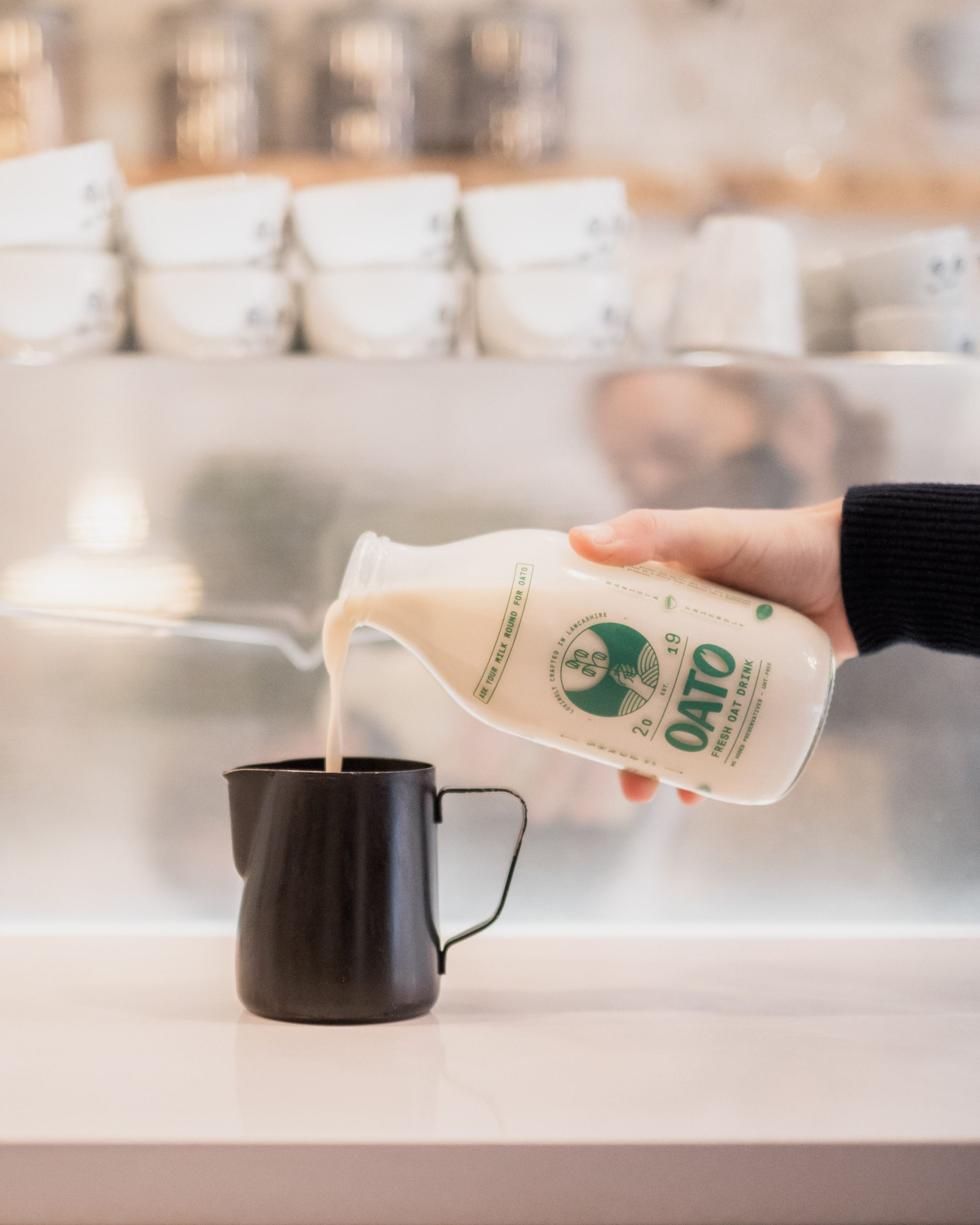 Straws
Our straws are manufactured from 100% biodegradable paper.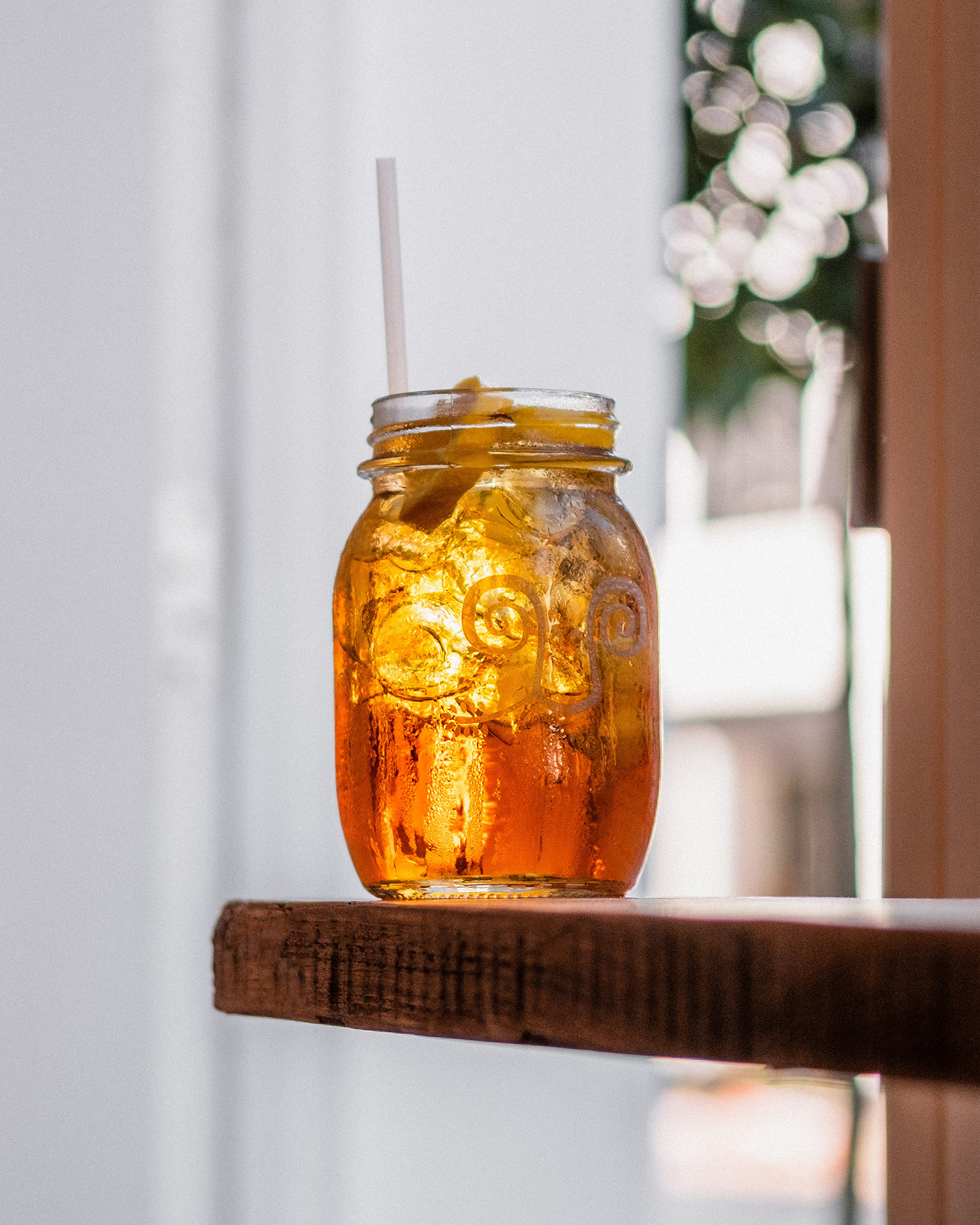 Coffee Chaff
Coffee chaff is the husk or dried skin shed from the beans in the roasting process.
Rather than simply dispose of the chaff, Peckforton Farm, our milk supplier for our Bridge Street shop collect the chaff for use on their farm.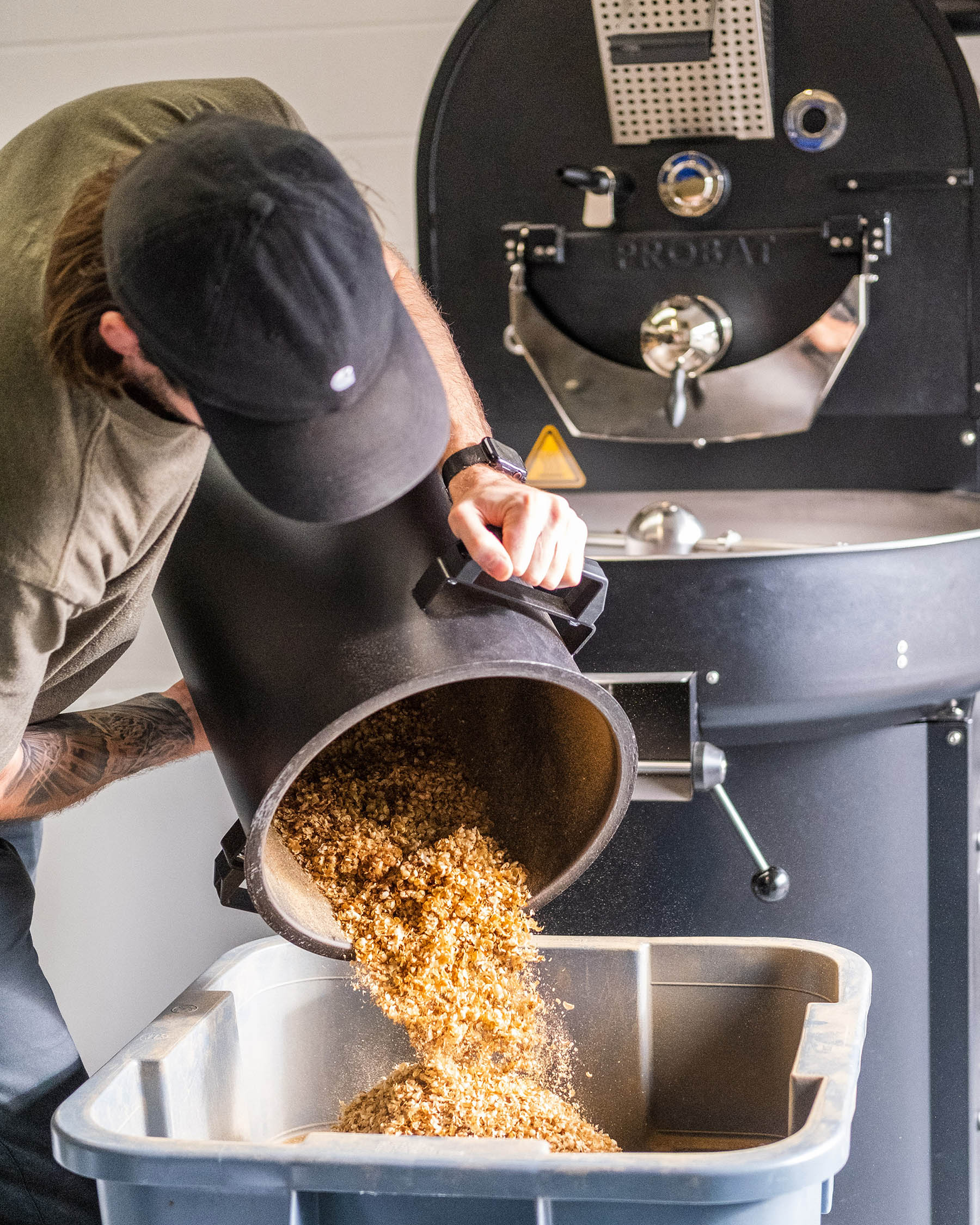 Retail
Our retail coffee bags are carbon neutral, meaning our packaging supplier offset the carbon emissions produced by manufacturing the packaging. They are also made from entirely recyclable plastic.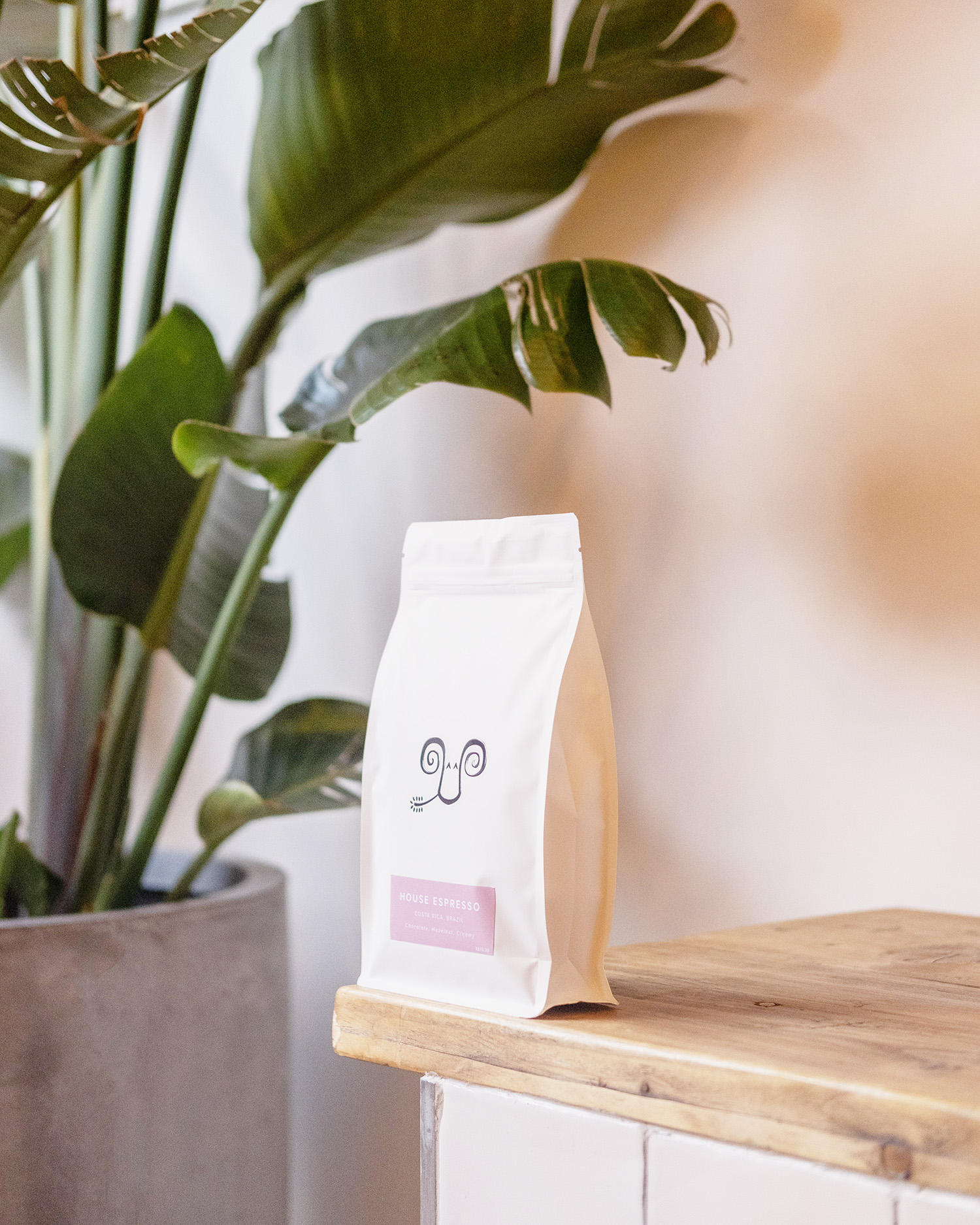 Website 
In partnership with One Tree Planted, for every order received through our web shop, we will contribute towards the planting of a tree. This is actioned at the end of every month, once we have collected the total number of orders placed throughout.
All of the packaging used to fulfil website orders is recyclable, and we sometimes also reuse recycled material from previous deliveries to keep waste to an absolute minimum.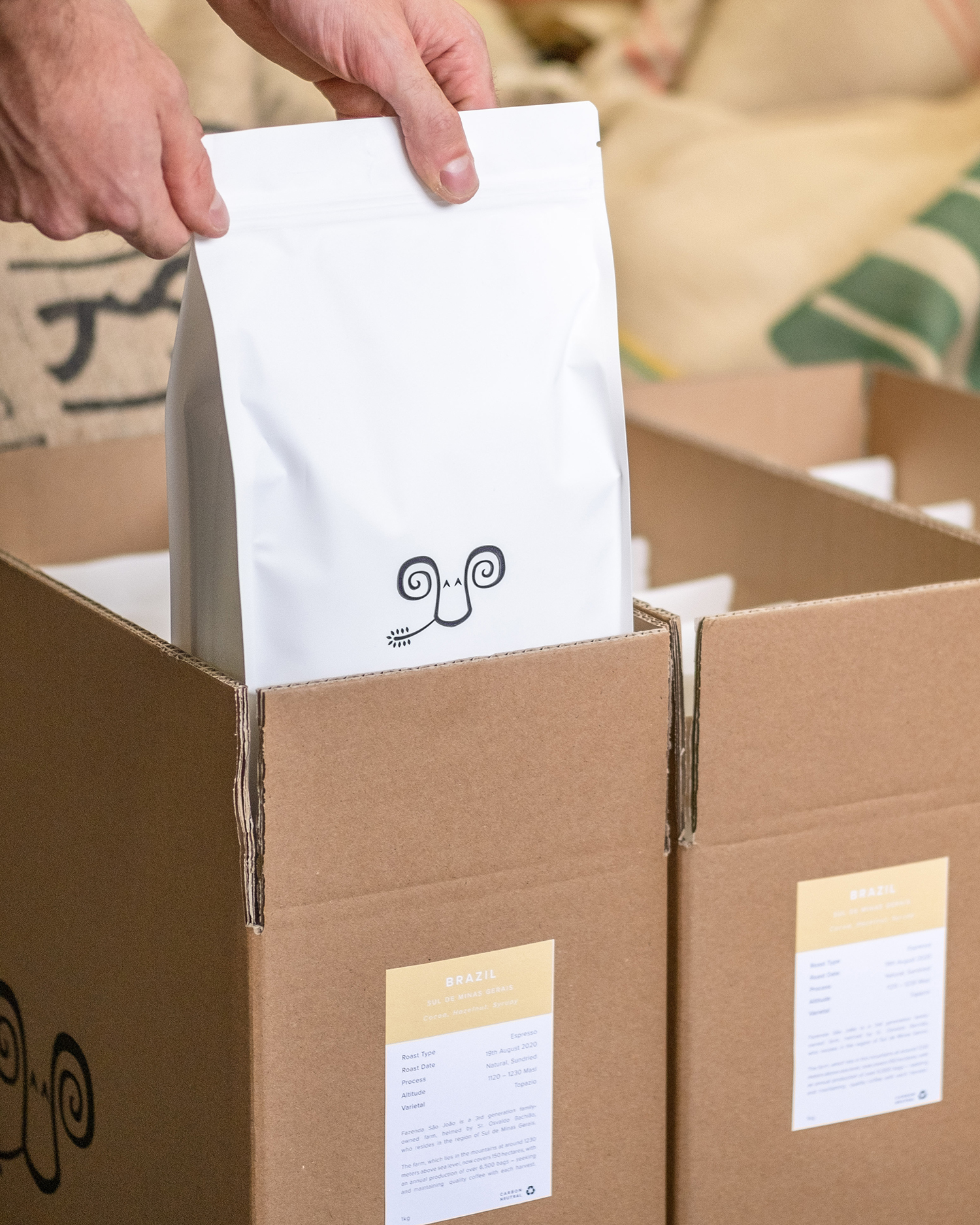 Our Wastebased mail packs used for our web shop orders are compostable, and can be disposed of in home compost bins. Additionally, Wastebased are a carbon-negative company, meaning that they offset more emissions than they produce.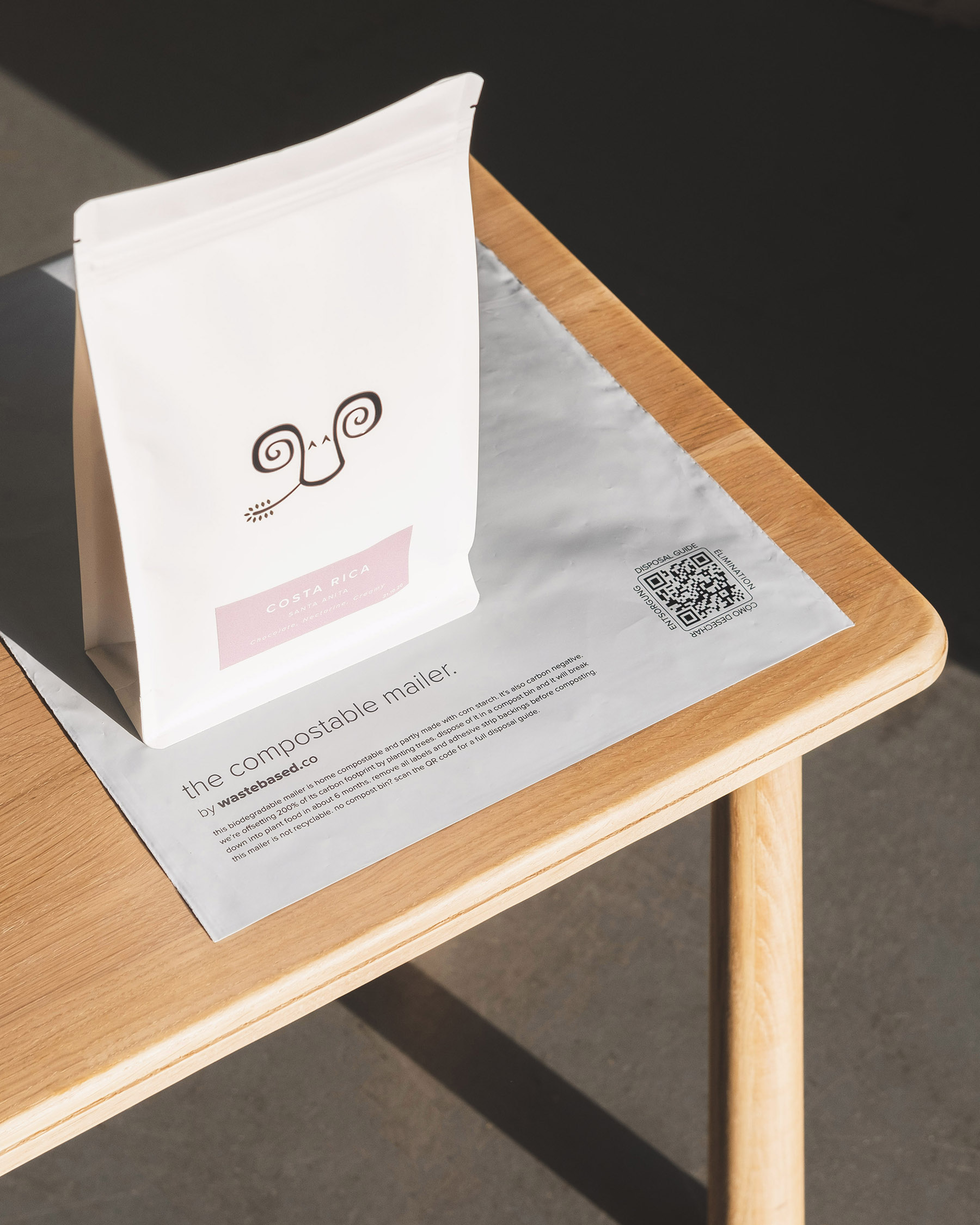 Wholesale
All boxes and packaging used to dispatch our wholesale orders are completely recyclable.
Our local wholesale customers can also make use of our reusable tin scheme, in which coffee is delivered in tins which are then returned back to us once empty.
If you would like to hear more information about our efforts towards sustainability, or have suggestions for improvements, get in touch.