We are thrilled to announce the arrival of our new filter coffee – Colombia, El Oasis.
Sourced through Cofinet, the Colombia, El Oasis is grown by Nectario Zuñiga in Gaitania, Tolima.
Nectario has been growing coffee since 1982. He was a victim of armed groups fighting in the Narino region. As a result, he was forced to flee his home in Narino. However, thanks to the restoration program of the Colombian government, Nectario was able to start over in Tolima. After being more immersed in the specialty coffee world, he was able to improve his farming practices and in turn was able to achieve higher yields and improve the quality of his coffee cherries.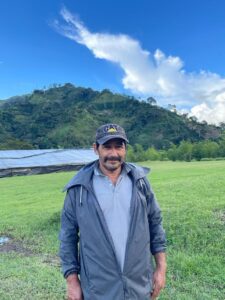 Colombia, El Oasis has been aerobically fermented for 24 hours, before being placed inside GrainPro bags for 50 hours, adding CO2 and maintaining a temperature below 22°C. Finally, the whole cherries were placed on raised beds at a temperature below 35°C until the ideal moisture content was achieved.
Grown in volcanic soil at 1750-1800 masl, this is a Typica varietal – a traditional variety in Colombia. Until the 1940s, the majority of coffee plantations in South and Central America were planted with Typica.
The farmer has received £3.87 per kg for this coffee. We paid £4.19 per kg in total (including export and warehousing costs).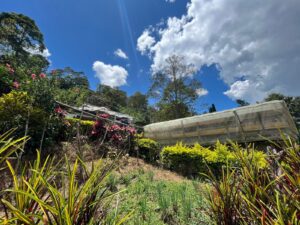 We chose this 88.75 point coffee because of its distinctive flavours. Our Roastery team found taste notes of Cherry Bakewell with a zingy mouthfeel.
Roasted for filter, we recommend brewing the Colombia, El Oasis as an AeroPress, V60 or Chemex – let us know what you think!
You can purchase whole beans via our web shop to experiment with at home, or visit 57 Bridge Street and 128 Northgate Street and let us brew for you!
Looking for a wholesale coffee supplier for your business? Let's work together! Read about what we can do here.