New for our Espresso coffees is Guatemala, Finca La Cabana – a natural process, Catuai coffee.
Sourced through the trading platform Algrano, this coffee comes from Nueva Santa Rosa, grown at 1420 – 1600 masl. Finca La Cabaña has belonged to the Solares family for four generations, operating across 8 hectares.
Isauro Solares attended an award ceremony in 2015, for the regional coffee competition carried out by Anacafe in Guatemala. This gave him the goal of being awarded in the following competition. After studying crop nutrition and searching for ways to highlight the flavour of the cup, he obtained third place in the category of washed coffees. He then began to implement honey and natural processes, in which he was also successful. In his third competition, he was awarded 1st and 2nd place in the honey process and 2nd place in washed coffees.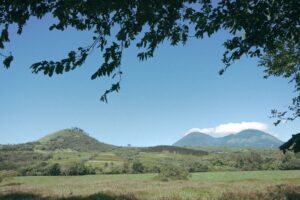 The price that we paid for this coffee is $7.83 per kg and the total costs including all transport costs and fees that we paid is $10.12 per kg. As a result of our purchase of this coffee, the farm received $7.28 per kg.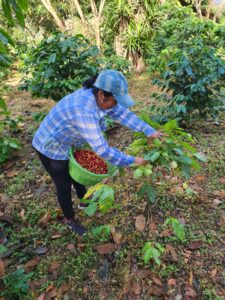 Best brewed as an espresso, stove top or cafetiére, we found taste notes of Raisin, Chocolate and Pear.
Guatemala, Finca La Cabaña is now in the hoppers at 57 Bridge Street and 128 Northgate Street. Temporarily taking over our Costa Rica, Aquiares Estate, we are using this coffee for black espresso-based drinks.
Available to purchase via our web shop or from the retail shelves in our shops.