Introducing our Ethiopia, Yirgacheffe, a fully washed filter coffee directly sourced from Boledu Washing Station in Aricha, Yirgacheffe.
Boledu Coffee is the operator of washing stations in the Yirgacheffe district. Founders Abiyot Ageze and Mebrahtu Aynalem combined have over 12 years of experience in coffee. They aim to work with farmers to showcase the best of their harvest, bringing the best coffee preparation and management practices to Ethiopia. Boledu honours their vertical agreements in Uraga and Sidamo, allowing them to collect quality coffees from different small farmers. Therefore, the coffee is sourced directly from the washing stations instead of purchased from the Ethiopian Coffee Exchange.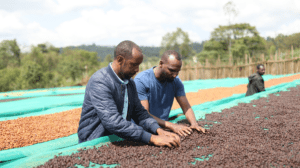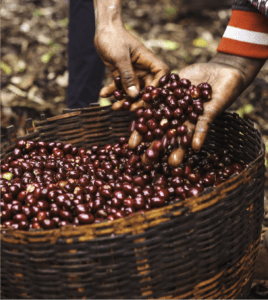 Before the harvest, Boledu train the farmers and explain the standards of cherry collection for speciality coffee. Quality supervisors at the stations examine the farmers to see who is bringing good quality and who is not. This continuous evaluation of coffee production stood out to us when choosing to work with Boledu.
Ethiopia, Yirgacheffe is a fully washed coffee. These cherries are manually sorted for ripeness. They are then depulped, soaked in fermentation tanks for 24 hours, and rinsed to remove excess mucilage. A clean, light bodied coffee comes as the result of this process.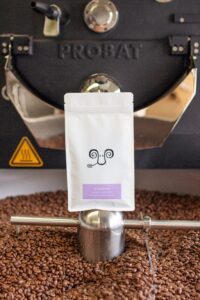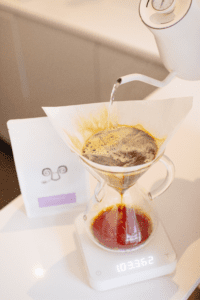 We sourced this coffee through trusted trading platform Algrano. Against various samples during our cupping session, Ethiopia, Yirgacheffe impressed us the most with unique taste notes of blackberry, nutmeg and lavender.
Best brewed as an AeroPress, V60 or Chemex, enjoy Ethiopia, Yirgacheffe in our shops, or brew at home with one of our retail bags, available on the retail shelf at Bridge Street or on our web shop.